6,131 views
While checking the meters in the electrical room, Drew 'the dog' Cutler starts jacking his dick but thinks better of it when he hears a commotion nearby. He decides to get back to work but is soon distracted by a gift left in his toolbox... a couple of dildos and some lube. Cutler quickly takes off his overalls, lies on his back and begins fucking himself with the short black dildo, working his hole open. He stands to take a piss, catching most of the stream in his mouth before taking the thicker dildo out of the toolbox. He throats the new toy, lubes it up and fucks himself with it while standing. Then, using a sawhorse to steady the toy, he sits on it until a load of cum is built up and released.
(You have to be logged in to leave a comment)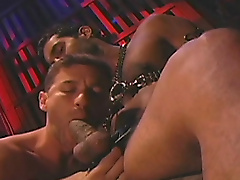 6,131 views
Miguel Leonn & Sean Storm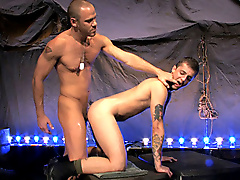 6,131 views
Drew Cutler & Chris Po...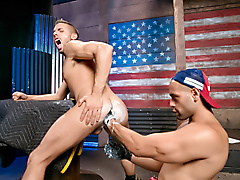 6,131 views
Show Me Your Hole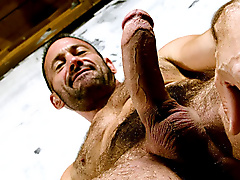 6,131 views
Ty Hudson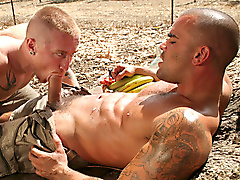 6,131 views
Damien Crosse and Kene...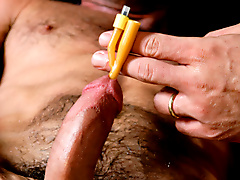 6,131 views
Jake Deckard & Ty Hudson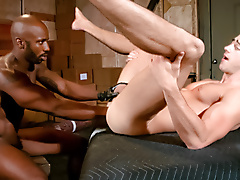 6,131 views
Warehouse Fists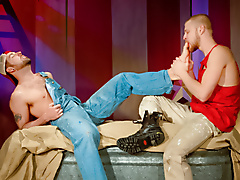 6,131 views
Backyard Boys