Coach Austin & Drew Sumrok



2,258 views
Coach Austin and Drew Sumrok are having breakfast in bed! Cream with your coffee? Once the morning wake-up call has been made and all cocks are showing signs of life and FULLY awake, it's time for the morning workout! Coach starts out with some deep rimming action, great to loosen up those tight sphincter muscles. Done with the warm "up's" it's time for a DEEP sphincter muscle workout. Coach makes sure that Drew works out ALL muscle groups during the workout flipping him over working the back muscle, up on all 4's to work out the legs, pulling his head back by the hair stretching the back muscles... no wonder they call him Coach Austin! What a great workout coach :) Both men are in a full sweat by the end of this morning workout. To bring this scene to a close, watch the cumshot that Coach releases. You'll think that you were watching Old Faithful blow in Yellowstone! Download the full video here!
(You have to be logged in to leave a comment)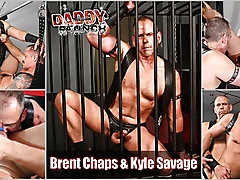 2,258 views
Brent Chaps & Kyle Savage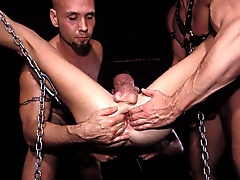 2,258 views
Up Your Hole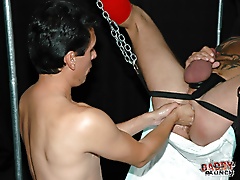 2,258 views
Butt Busters 4 Starrin...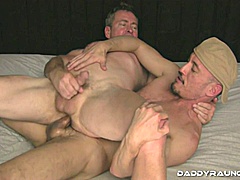 2,258 views
The Jam Pot

2,258 views
Dad Fisted by a Pig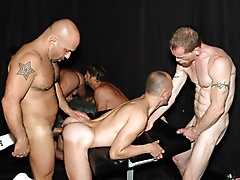 2,258 views
Fucking Awesome V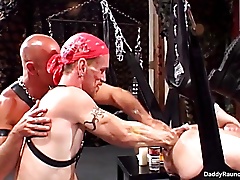 2,258 views
Punch Fucking & A Hors...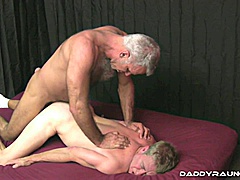 2,258 views
Daddy Says Lick It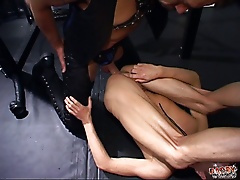 2,258 views
Edge of Glory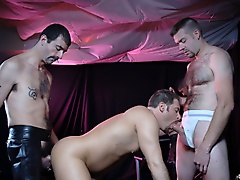 2,258 views
Daddies Sharing the Loads