Use your cellmate as a fuck toy



10,025 views
BrutalTops Ex-Con Toby is showing the school assembly how in prison a Top has to take what he wants, when he wants it. In the absence of women you use your cellmate as a fuck toy. Master Guy is nursing a hard cock that he plunges deep into the sluts gut, fucking the sub doggy style while Master Toby gets his sweaty ass crack and hole licked clean by her sloppy wet tongue. Like a good prison whore she gratefully swallows her Master's load when he is ready to empty his balls. This dirty slut slurps down every last drop of Master Guy's thick white spunk, licking the dribbles off her own lips before devouring his spent cock to suck out the last drops of his nectar.
(You have to be logged in to leave a comment)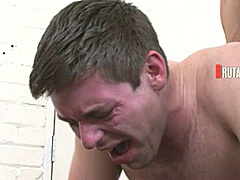 10,025 views
A horny sadist Jaime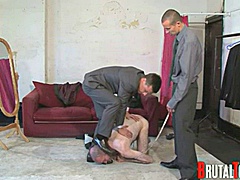 10,025 views
A pervy old tailor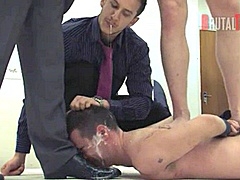 10,025 views
Derek strips off his suit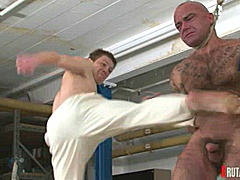 10,025 views
The human punch bag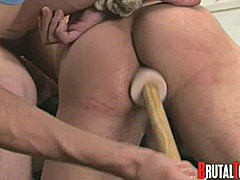 10,025 views
Blinded Ashtray Humili...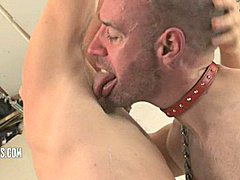 10,025 views
Master's pungent odour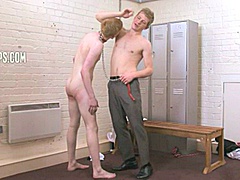 10,025 views
A sub is pulled around...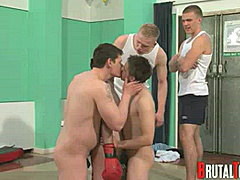 10,025 views
Fist Fucking Yobs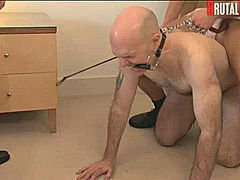 10,025 views
A sleazy punter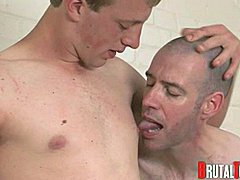 10,025 views
Vicious Top Edward