Big Cock Thai Sausage Cumbath



4,904 views
2 hot Thai boyfriends Yai and Am pick up a hot street hustler named 'Yai' on the streets of Thailand. 'Yai' translates literally to 'Big' in English, and boy oh boy were they in for a BIG surprise when Yai unrolled his big thick cock out of his pants! They couldn't wait to get their hands on it and start slurping it, struggling to get their mouth all the way around the big long shaft. However, the ultimate test was to see who could take the cock up their ass, and believe me, that thing looked ready to tear apart whatever bottom dared to take it all! Fortunately a brand new cute Thai bottom named Am was up for the challenge to let that raging hard big cock slide into his tiny little hole, and it's obvious it hurt! Soon this big cock top was fucking him hard and getting it in balls deep. After the initial pain, our bottom boy started enjoying it and took that long thick dick in all kinds of different positions. Log-in to Boykakke.com where you can watch as this greedy Asian bottom guzzles as much of that big cock cum as he can!
(You have to be logged in to leave a comment)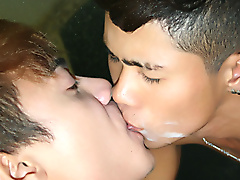 4,904 views
Cute Cum Swappers

4,904 views
Asian Big Surprise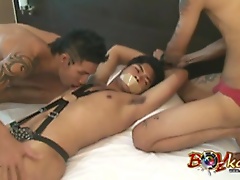 4,904 views
I Like It Rough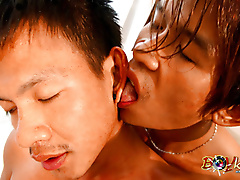 4,904 views
Boykakke's Top Model W...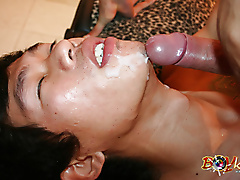 4,904 views
Big Cum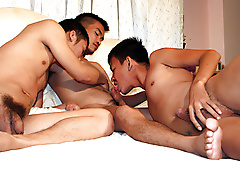 4,904 views
Pee & Cum Kissers Orgy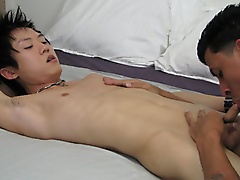 4,904 views
J. Park's Latin Asian...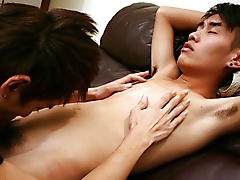 4,904 views
Twink Cuffed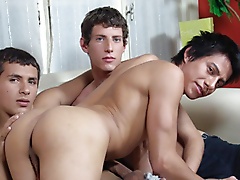 4,904 views
Twink Freeforall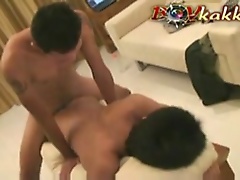 4,904 views
Gooey Lover 2