Alberto De Palma and Pedro - Part 3



10,983 views
After getting fucked like a whore and having his ass stretched by Alberto De Palma's huge cock, Pedro is forced onto a mattress where he's going to have his hole even more stretched. Out comes the heavy-duty, industrial anal lube and in goes the fist. Watching Pedro's wrecked hole swallow Alberto's greased fist as the 2 of them make the ultimate connection is SO FUCKING HOT! Alberto works his hand DEEP into Pedro's eager hole as Pedro bounces back and forth on his buddy's forearm to ensure maximum anal invasion. When these two dirty raw bastards finally cum the spunk is thick and creamy and both guys are well spent after their mammoth fisting session. This is an eye-opener and shows just how hot and intense sucking, pissing, fucking and fisting can be. Hey, when the chemistry works, anything is possible.
(You have to be logged in to leave a comment)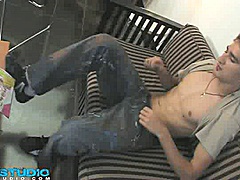 10,983 views
Boxeador

10,983 views
Cuba Santos and Kamrun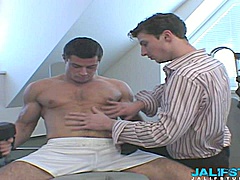 10,983 views
Leo Cooper and Rodek M...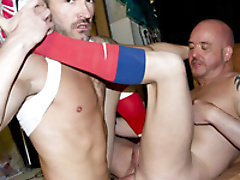 10,983 views
Marcos Anoz and Domsteak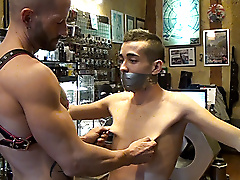 10,983 views
Rainer & Rafa Marco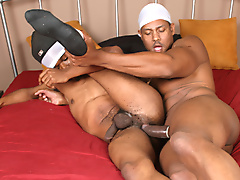 10,983 views
Aron Ridge and R. Devil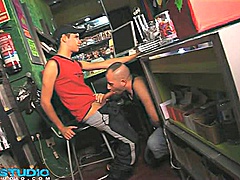 10,983 views
Giuliano Giusepino and...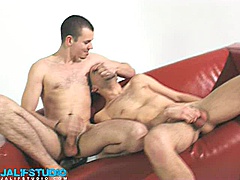 10,983 views
Astroboi and Tamanaco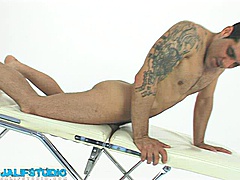 10,983 views
Tony Duque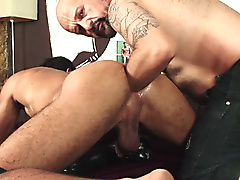 10,983 views
Sylvan Lyk and Alfa Jota